T7701ex | Fully Automatic Dyeing Controller
WE TAKE CARE OF FULL AUTOMATIC CONTROL OF YOUR DYEING MACHINES
•YOU Save Energy, Water, DyeStuff & Chemicals
•YOU Work full capacity with a non-breaking continuous process
•YOU are Safe with Dyeing At the First Time Control
T7701ex-NOW WITH HTML5 AND CODESYS PROGRAMMING SUPPORT
•You can access and code all the programs in your device via Codesys
•You can program your own functions and programs
•You can connect to your device wireless
T7701ex Controllers with their 10,4 inches touchscreen option; brings world-class high-end technology to your dyehouse, integrates your machines to all your dyehouse with ELİAR Teleskop Software, helps you control and supervise your machines wirelessly via your management office, your PC/tablet, or even your mobile phones.
REMOTE CONTROL, MACHINE MAINTENANCE MANAGEMENT, WIRELESS SUPERVISION
T7700 Series is now much more powerful with Codesys and HTML5 support
•Thanks to its integrated Web Server, features like remote control, machine maintenance management,
wireless supervision are available for technical operators to let them easily control and operate the machines.
•10.4-inch colored touchscreen and keypad serves a fully user-friendly experience.
•USB and Ethernet communications let remote control, move projects and programs,
update software, remote technical support easily.
•Animated Mimic Diagrams helps the operators with a detailed supervision screen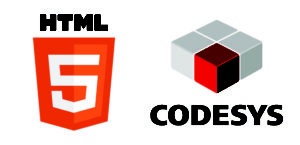 TEXTILE BATCH CONTROLLER-OPERATOR TERMINAL
T7701ex Series Innovative Full Automatic Control Devices ; designed as a result of ELİAR's 35 years of experience and engineering know-how, are ready to help you to safely and economically control your textile dyeing machines. T7701ex Series is produced both with hardware and software by totally ELİAR.
Lets Talk About Our Products.
Call us for more information at +92 322 6096616.
Click below to get a Quotation.