PD3xx Serie Hydrostatic Level Sensors
PD3xx Serie Hydrostatic Level Sensors
Ultimate level mesaurement solutions for side tanks up to 5 meters height.
Works by mesauring the water pressure, which is physically proportional to the liquid level in the tank. Gives an industrial two-wire output signal of 4-20
mA. Measurement range options from 0-100 mbars up to 0-500 mbars, distinguishes this product from typical pressure transmitters. Stainless steel diaphragm is compatible with chemicals used in textile finishing industry.The diaphragm type sensor enables direct contact with liquid.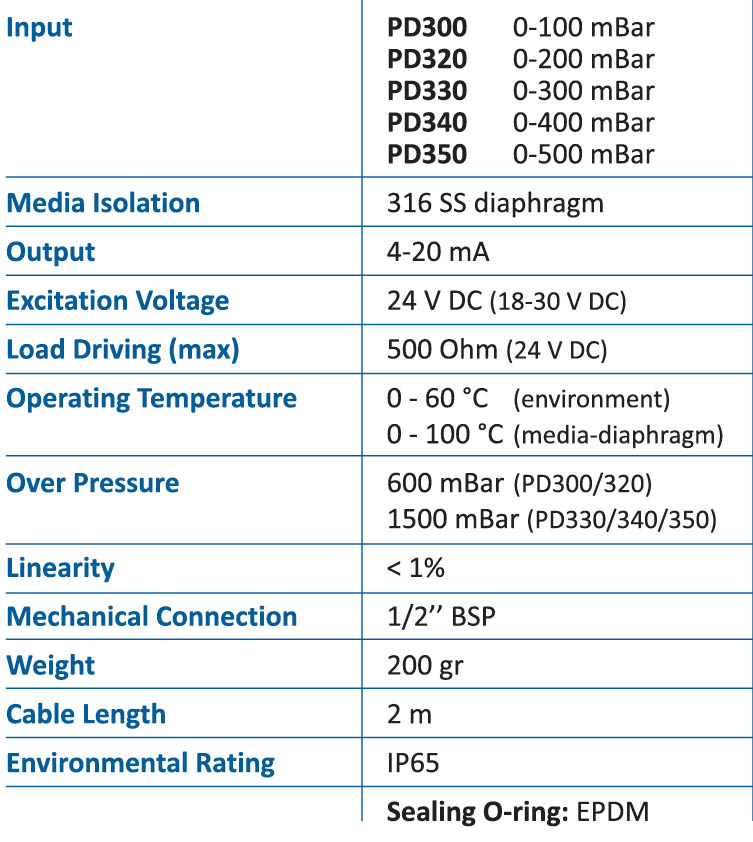 Hydrostatic Level Sensors
PD 3XX Series designed as a result of ELİAR's 35 years of experience and engineering know-how, are ready to help you to safely and economically control your textile dyeing machines. PD 3XX Series is produced both with hardware and software by totally ELİAR.
Lets Talk About Our Products.
Call us for more information at +92 322 6096616.
Click below to get a Quotation.