LAB 120 | Fully Automatic LAB Pipetting System
HIGH TECHNOLOGY ROBOTIC SYSTEM
reparation of the correct recipe is the first step of the dyeing process in the laboratory environment. In this stage, correct dyestuffs and chemicals should be mixed with high precision. LAB 120 Automatic lab pipetting system is specially designed with high technology for lab processes.
INDUSTRIAL 4.0 COMPLIANCE
120 DYES, MULTI SYRINGE SYSTEM, HIGH PRECISION
LAB 120 has 120 dye capacity. Automatic calibration system equipped and at the end of each process recalibrates itself.
Performs 900 processes via 12 simultaneous weighings. Impurity and faults are eliminated thanks to own injector for each bottle.
The weighing system works perfectly with automatic calibration.
LAB 120, designed by ELİAR's engineering and assurance, is the state of art result of 35 years experience. Eliar, as one of the leading actors worldwide with its range of automation products for the textile industry. Developed LAB 120 makes the dyeing recipe preparation process faster and precise.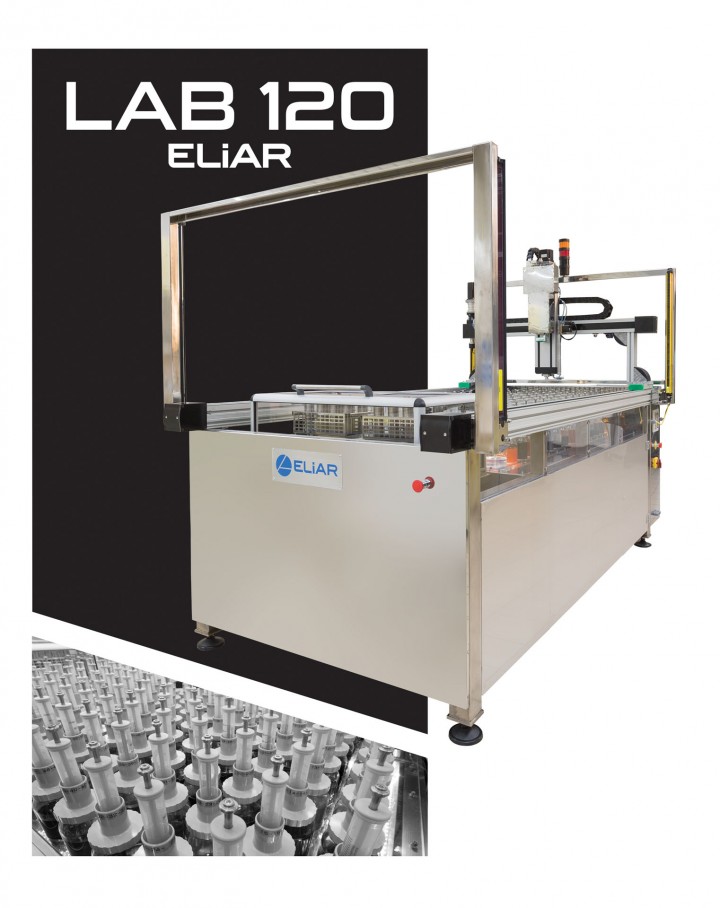 Lets Talk About Our Products.
Call us for more information at +92 322 6096616.
Click below to get a Quotation.