It is used for basic monitoring and management needs. The status of machines controlled by Eliar controllers and processes are monitored online. It connects to the controllers remotely, sends written dyeing programs tp machines. Processes that work on machines are archived in database in reliable way and oldu archives can be searched on request. Teleskop has an scalable architecture with Dyehouse Managment Modules according to your needs.
Dyestuff And Chemical Dispensing Manager
It provides monitoring and management of all onlie chemical and dyestuff automation. It manages and controls onlie chamical and dyestuff request traffic between dyeing machines and weighing/measuring and distribution systems automatically and archives in database.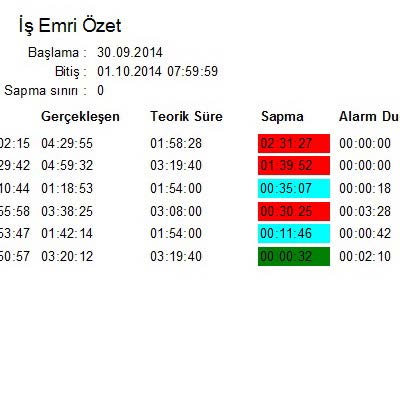 Reports on performance, consumption, idle times, malfunction, cost are produced on machine, process, operator, online working status etc. Enterprise can produce their own reports on demand using open and documented database..
Customized dashboards which can be accessed globally on internet. It is designed mainly for top executives to monitor the dyehouse..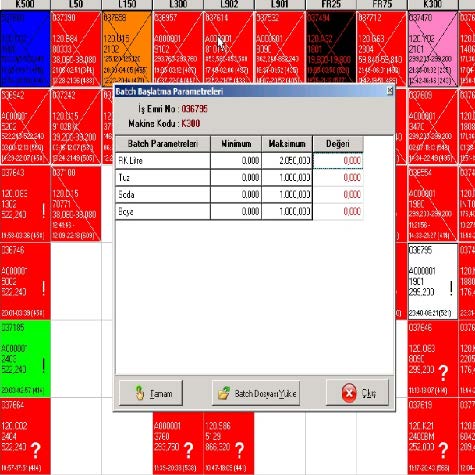 It provides to send job orders to dyeing machines as integrated with ERP used in the enterprise. Thus, probability of operator error is reduced. Work load on dyeing machines are monitored..
Planning Board - Job Order And Recipe Management
Integrated module to prepare recipes and job orders without requiring any job order or recipe management sytem and which consists of Planning Board as well..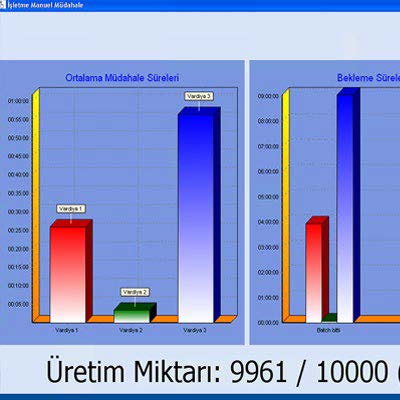 Operator Intervention Andon
Operator interventions on machines and intensity info's are displayed on a flat screen TV placed in dyehouse. Operator call is made vocally. In this way, unnecessary idle times of machines are reduced.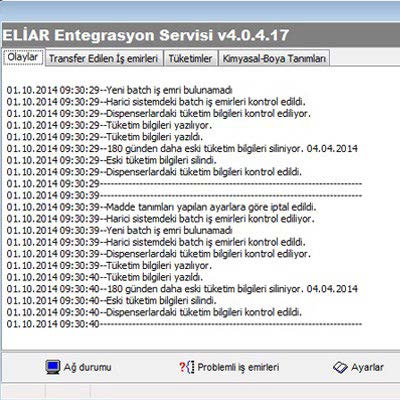 Integration With Erp Systems
Module which provides integration with ERP systems in your enterprise in order to work automatically with chemical and dyestuff weighing and dispensing systems.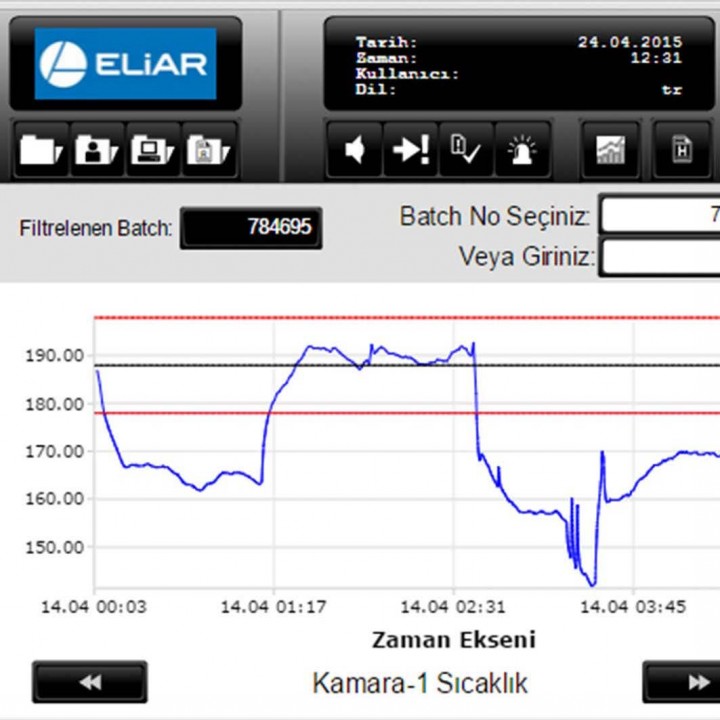 Scada Systems (Data Collection And Reporting)
Data can be collected from the whole dyehouse and can be served on web in real time and can be archived, too. Real time data and archived data is accessible via web browsers without any need of add-ons or plug-ins such as ActiveX or Java. Scada program supports scada functions like alarming, historization, trending, multi-language, user management, mailing etc.
Integration With Third Party Material Weighing And Distribution Systems
Module which provides integration with mechatronic systems which are not produced by Eliar.
Lets Talk About Our Products.
Call us for more information at +92 322 6096616.
Click below to get a Quotation.