CDD | Powder Dyestuff Dissolving and Distribution System
SMART LEARNING & ZERO RISK
Powder dyestuff dissolving and transferring processes are obviously hard to handle on your dye house.
CDD is capable of learning the dyestuff dissolving scenario for each type of dyestuff. Thanks to its smart learning technology, CDD can manage dissolving processes for all amounts and dyestuff types.
With the combination of the multiline distribution system, it transfers dissolved dyestuff with zero risks.
Scenario According to The Type of Dyestuff
Proper Powder Dyestuff Inspection
HIGH CAPACITY LOW-COST RELIABLE PROCESSES
CDD works without any problem. With its special smart learning system, CDD can manage with zero delays for sequential dissolving
process of different types of powder dyestuff. Thus, all of the bulk dyestuff dissolving processes can be done without any issue.
Dissolving processes are carried out with variable time and temperature scenarios depending on the amount and type of dyestuff.
Repeatable Quality can be reliable for sequential dissolving scenarios.
With the help of CDD's multiline distribution system, entire processes (from dissolving to reach to the machines)
for powder dyestuff are controlled from one centralized system.
Thanks to its fully internal equipped design, CDD is minimizing maintenance costs.
CDD has been designed with ELİAR's engineering and assurance. It is the state of art result of 35 years experience. Eliar, as one of the leading actors worldwide with its range of automation products for the textile industry, has designed CDD for powder dyestuff dissolving and dispensing processes with the aim of faster and safer processes.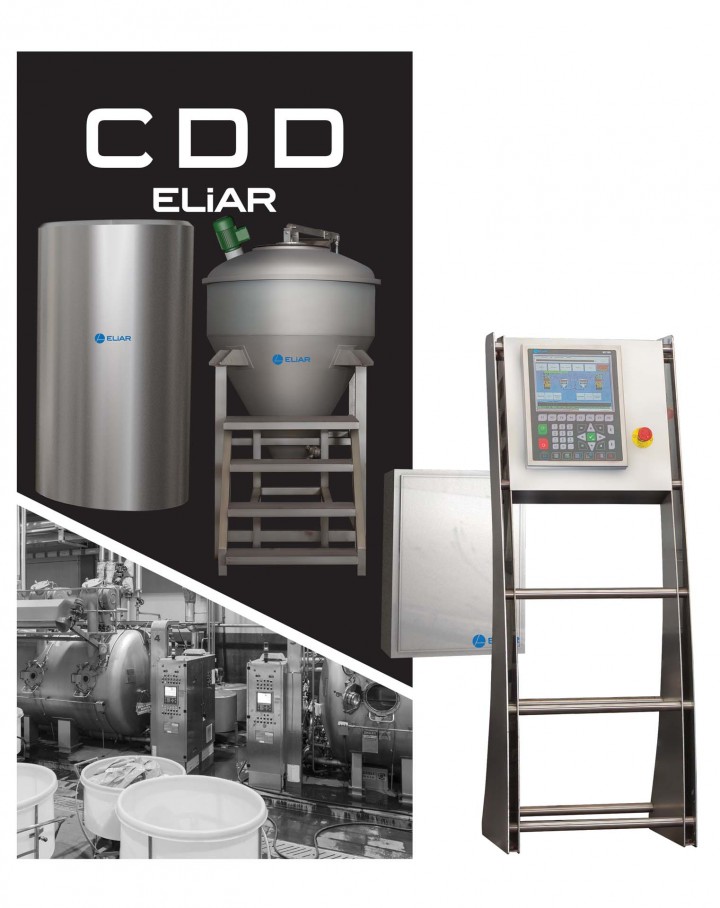 Lets Talk About Our Products.
Call us for more information at +92 322 6096616.
Click below to get a Quotation.