ADW | Fully Automatic Powder Dyestuff Weighing Dissolving System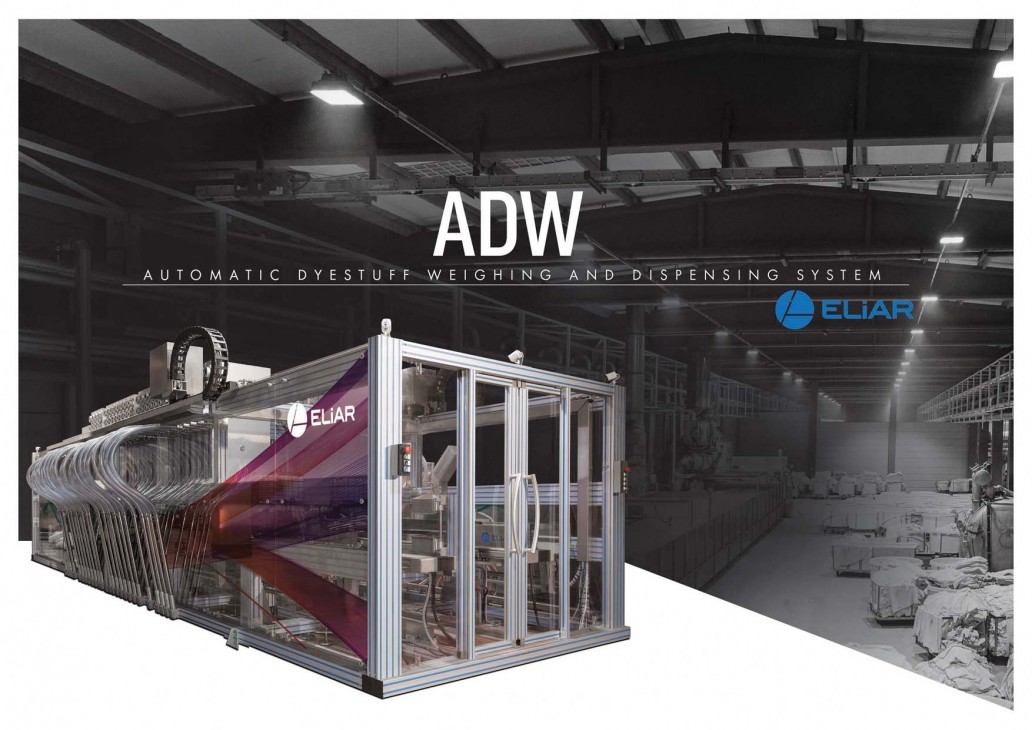 We know you want to speed up your dyeing process while obtaining
repeatable quality with high efficiency.
ADW will help you

•Speed up your process and increase your capacity.
•Ensure repeatable quality with precise weighing & dissolving technology
•Finally to save your money with less space, less waiting and stockless working using JIT (Just in Time) methodology.
More Capacity | Less Space | Repeatable Quality
ADW-Innovative Just in Time (JIT) Dyestuff Distributing System
The new ADW has innovative features like;
•The "Modular In-Hopper System" allows options like 16, 32, 48, 64,80 and doesn't need any other space.
•Dissolving and weighing simultaneously to speed up to process,
•Just in Time delivery without keeping any stocks, no need for kegs or warehouse / parking area which allows you to save place,
•"Double Axis Process System"; multiplying the speed of process to twice speed, allowing max. 10 kg of dyestuff weighing and dissolving at only 7,5 minutes with only 20 mg tolerance!
ADW, designed with ELİAR's engineering and assurance is a state of art result of 35 years experience.
ELİAR as one of the leading actors worldwide with its range of automation products for Textile, thanks to its new design ADW, aims to solve dyestuff weighing, dissolving and distributing problems of dye house owners.
Lets Talk About Our Products.
Call us for more information at +92 322 6096616.
Click below to get a Quotation.